C3 Replacement Filter Package $124.95
 City Water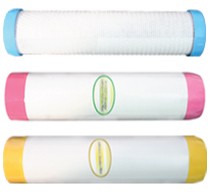 Well Water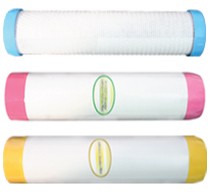 C3 Replacement Filter Package $124.95
 City Water
Well Water
For City Water:
Carbon Block
KDF / GAC
Activated Alumina
For Well Water:
Carbon Block
KDF / GAC
Granulated Carbon
KDF/GAC-Addresses Chlorine, heavy metals, bacteria, sulfur, pesticides, and nitrates.
Activated Alumina – Addresses fluoride, lead, and arsenic
Granulated Carbon- Chloramines, bad taste and odor,
CHANSON C3 PRE-FILTER  $195.00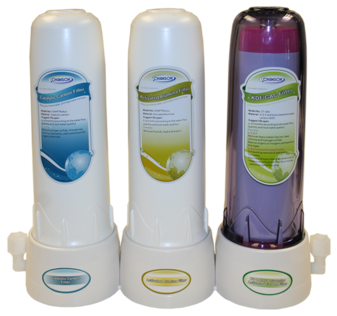 Quick Overview
The Chanson Water C3 Pre-Filter is the ultimate in water filtration technology. Harmful contaminants such as fluoride, chloramines, lead, arsenic, sulfur, pesticides and nitrates can cause sickness and health problems over years of ingestion. The C3 Pre-Filter is designed to effectively reduce harmful contaminants without removing healthy minerals and other important properties from the water.
Three Stages of Filtration
Each C3 canister is devoted to addressing a different set of harmful chemicals, heavy metals, fluoride, chlorine,chloramines, and over 100 additional contaminants.
STAGE 1: KDF-55/Super Carbon – Heavy metals, bacteria, sulfur, pesticides, and nitrates.
STAGE 2: Activated Alumina – Fluoride, lead, and arsenic.
STAGE 3: Catalytic Carbon – Chloramines, bad taste and odor
Advantages Over a Reverse Osmosis System
Did you know that a Reverse Osmosis (R/O) system not only completely strips your water of its healthy mineral content, but also wastes approximately five gallons of water to every one gallon you drink? The C3 Pre-Filter uses a direct filtering process to produce healthy drinking water that still contains healthy mineral content, without all the water waste.
Long-Lasting
Our C3 Pre-Filters last approximately a whole year! There is not a water filter on the market that can compete with our C3 triple-filtration system.
Can Be Used Alone or in Conjunction With A Water Ionizer
The Chanson C3 Pre-Filter can be used on its own or in conjunction with a water ionizer, because unlike R/O systems, it allows valuable minerals through for the ionizer to ionize, and for your body to absorb. No need for a storage tank due to the "on demand" water supply and great flow rate.
Lifetime Warranty
All Chanson filters have full lifetime warranty on the housings, hoses and fittings. Should your filter housing, hoses, or fittings ever become damaged for any reason just give us a call and we will instruct you on how to mail the damaged parts to us and will mail replacements to you right away.
The C3 Pre-Filtration unit comes with two different filter sets, one for city water and one for well water.
1lb Powdered Citric Acid
(for ionizer cleaning, and more)
$12.00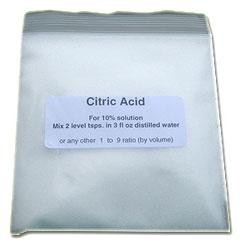 Quick Overview
Chanson uses only the Anhydrous form of Citric acid for cleaning Chanson ionizers. This is the safest most effective form of citric acid. Chanson citric acid is the highest quality and is food grade so there are no unsafe residues left in the ionizer after cleaning.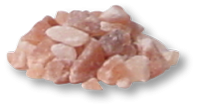 1lb Himalayan Rock Salt   $14.95

(for Chanson Miracle M.A.X. Water Ionizers)
Himalayan rocks salts have long been known for their healing benefits. From sore muscles to stimulating circulation and drawing out toxins are just a few of the benefits that Himalayan rock salts can provide. Our Himalayan rock salts are food grade so they can be used for cooking, in a bath, or in your Chanson Miracle M.A.X. water ionizer. And because Chanson purchase in huge quantities, you can purchase from ENRICH at much lower prices than in health food stores.
PJ-6000 Chanson Water Ionizer Replacement Filter $59.95
All Chanson Water Ionizers
This replacement filter fits the Chanson VS-70, PL 735, Angel, Eden, Violet, and Miracle water ionizers. Filter replacement should occur every 12 months.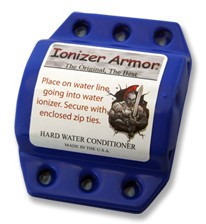 Ionizer Armor $82.00

Quick Overview
The #1 enemy of any water ionizer is scale buildup inside the plate cell. More specifically, scale buildup on the membranes that are between the plates.
When this occurs your ionizer cannot separate acidic and alkaline minerals properly and ORP and pH are reduced. Even with the self clean function on your water ionizer, scale or mineral build up will eventually overtake your plate cell, even if you have soft water. Water ionizers concentrate minerals in the plate cell, which is part of how higher pH levels are created.  Thus citric acid cleaning is essential to keeping water ionizers working strong and lasting long.
The Ionizer Armor helps to decrease mineral buildup on your water ionizer plates by stopping some minerals before entering your water ionizer.